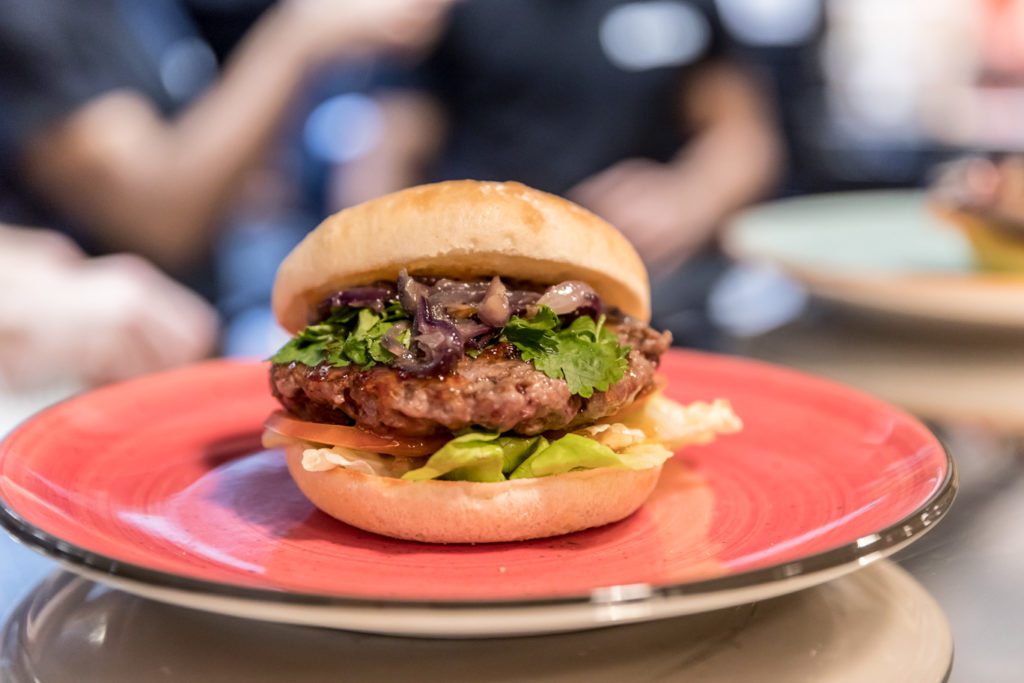 Beef burger with Caesar and Thai Chilli sauce, mint, cilantro, lettuce, tomato, red onion and freshly squeeze lime with crystal bread.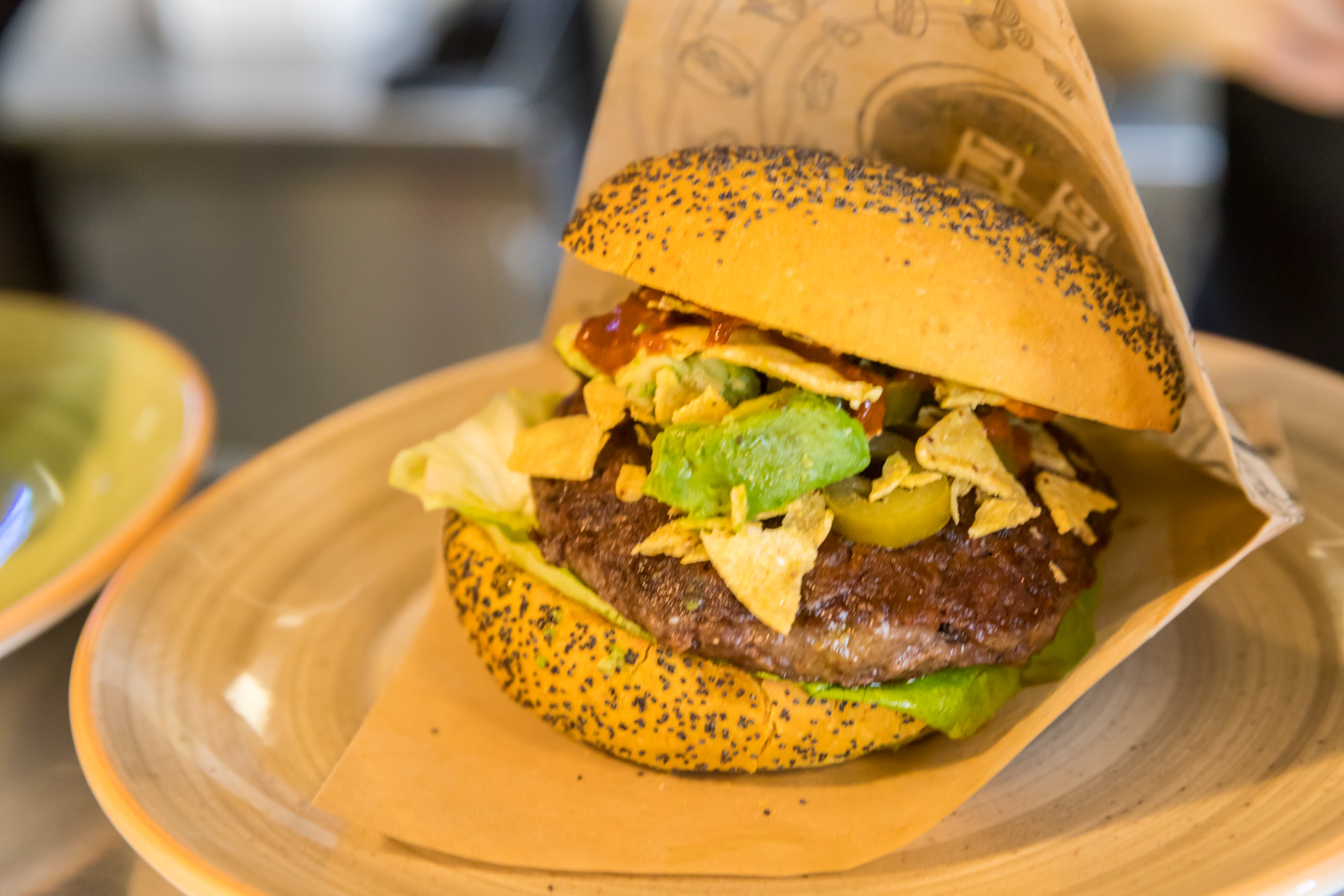 Beef burger with spicy chili sauce, nachos, jalapeños, lettuce and avocado with poppy and curry bread.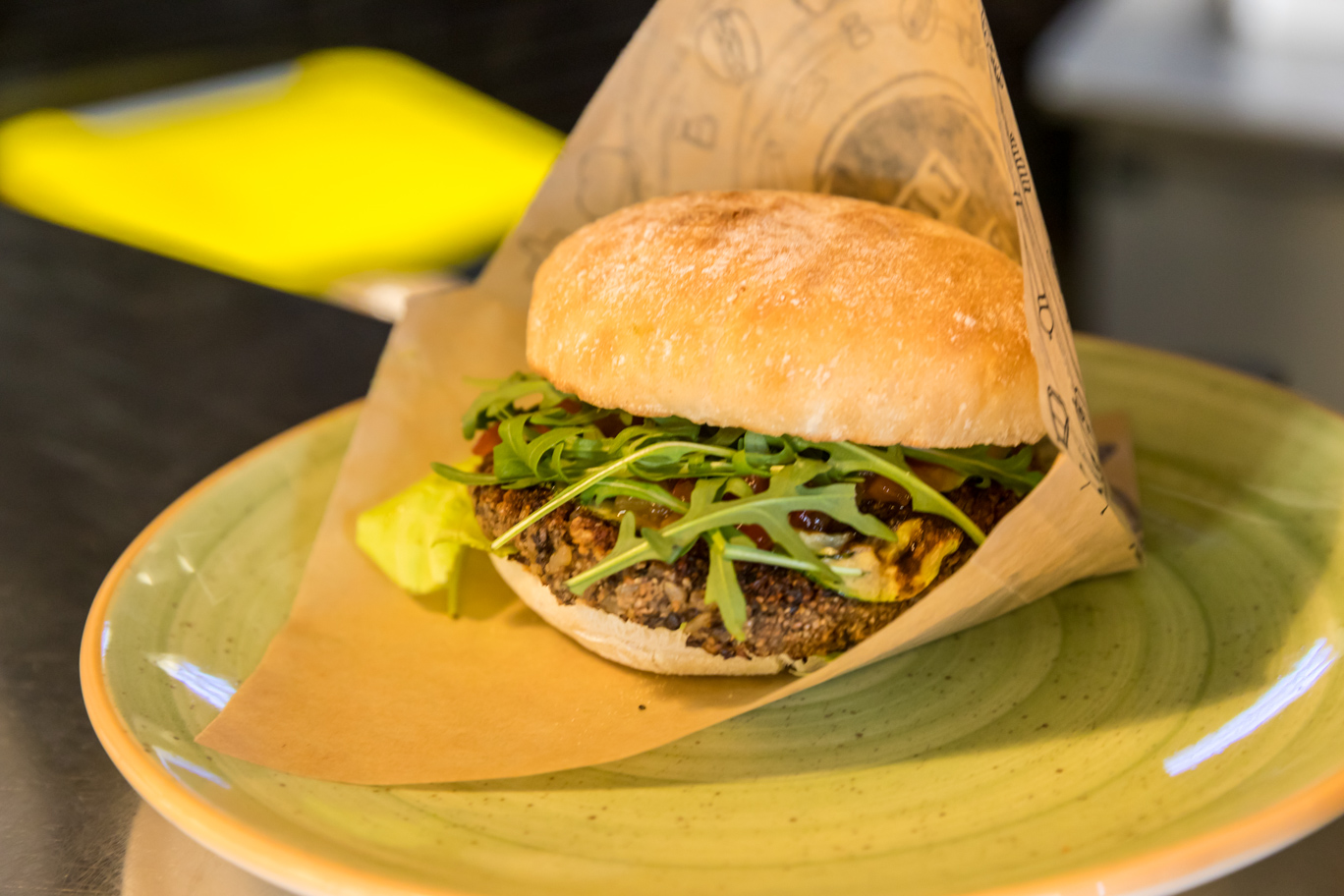 Beef burger with delicious red onion, genovese pesto sauce, lettuce, parmesan cheese, arugula and crystal bread ¡Buon appettito!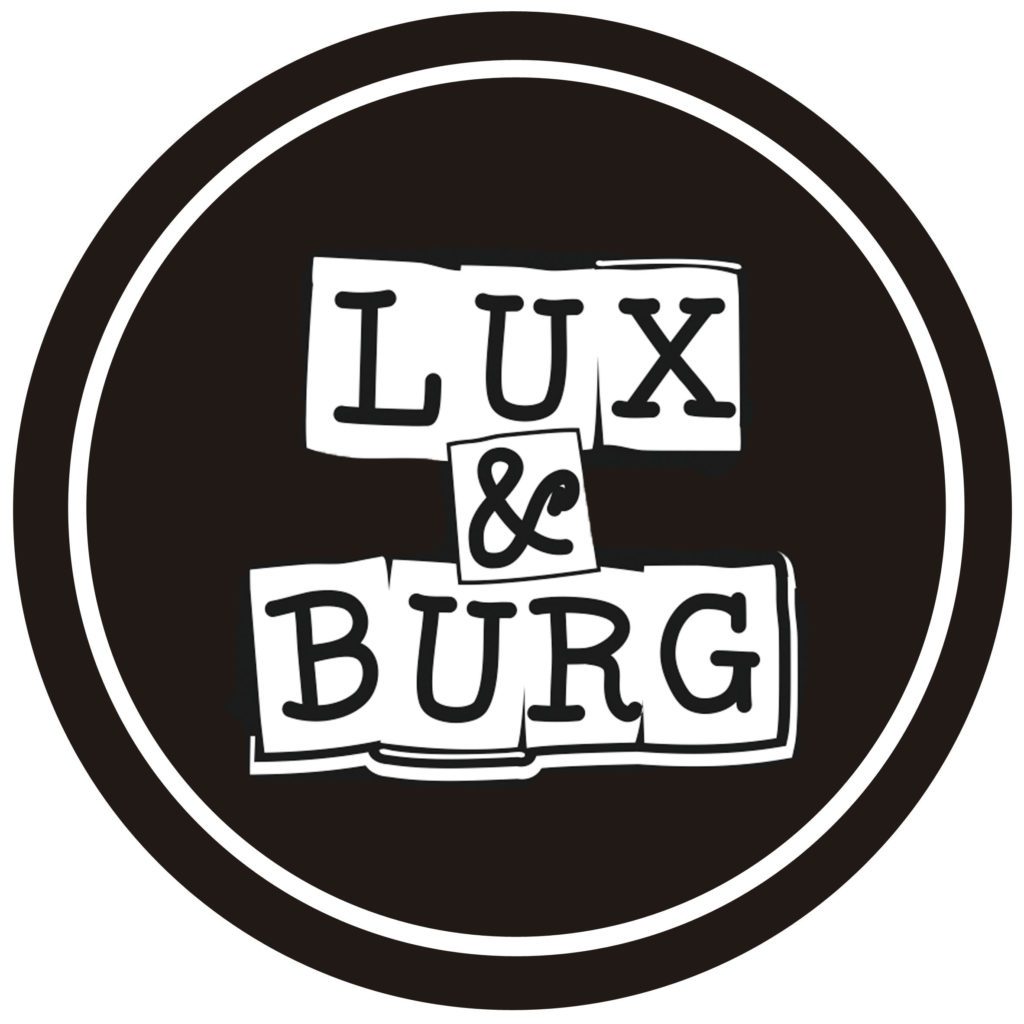 At Lux&Burg we only work with high quality local suppliers. That's why we have the best fresh procduct.
Find us at La Rotonda. We are at the basement of this unique modernist buinding.
We cook everything following a strict process. That's why we have an excellent food 
.                     
We work really hard everyday to serve you as good as possible. We want you to feel at home with us!!
"We ate two different burgers, and both were very good. The meat was really tasty and bread was super fresh. We loved the ambience and the waiter. Also, the menu had plenty of choices. We loved the "Three chocolates" also. We will come back for sure"

Zina Idlji
"Excellent meat and perfect cooking. Smooth bread, well baked, good sauces and good price for what you get. Everithyng was very good."
Fedecomuribe (in TripAdvisor)
Have a look to all our products, but be careful  … it will be really difficult to choose: